Summer Youth Brigades gave a new look to Tallinn Song Festival Grounds fents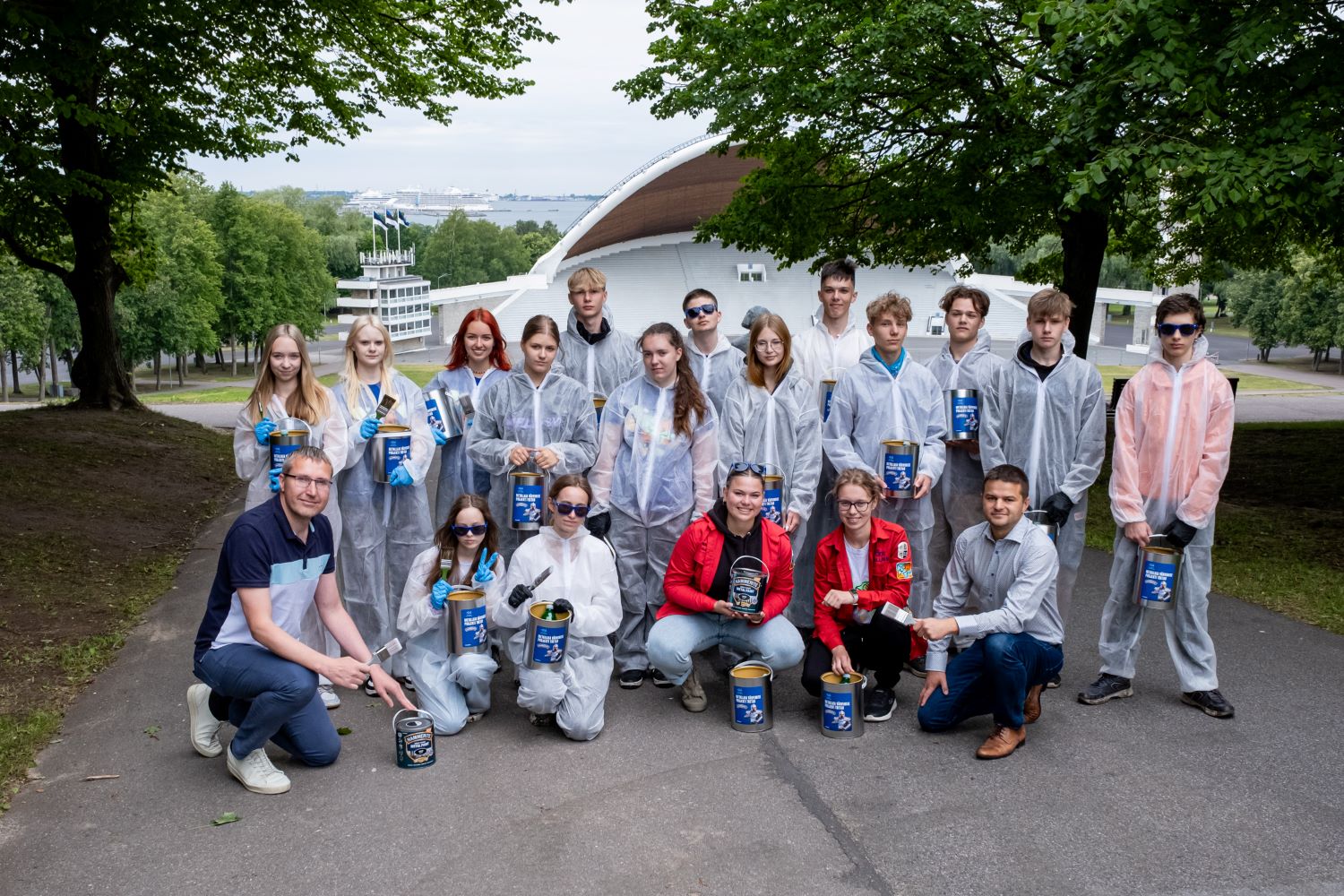 Before and after the 13th Youth Song and Dance Celebration 15 students from the Summer Youth Brigades' work has been seen at the Song Festival Grounds by tens of thousands of singers and visitors. The metal fence surrounding the area of ​​the Tallinn Song Festival Grounds got a new color coating by the hard-working summer youth brigades group.
According to Külli Tatter, the head of the Õpilasmalev Foundation states that the Song Festival Grounds group is very popular among young people and fills up in just a matter of minutes. "We are very grateful to Song Festival Ground, which has been employing young people for several years in a row," said Tatter. "Summer youth brigades are encouraged and motivated by our good group leaders, with whom work and fun go together at Song Festival Grounds."
 
Urmo Saareoja, the head of the Song Festival Grounds, mentioned that every helping hand is of great value in the 23-hectare area. "The area of ​​the Tallinn Song Festival Grounds is large and different, and keeping it in order means constant work. For many years, we have been working with the summer youth brigades to help form work habits in young people and to show them what they have to deal with on a daily basis. I would like to express my gratitude to our partner Akzo Nobel, who is helping to support this project.
 
"It is already an honor for us to support Tallinn Song Festival Grounds and cooperation with young people, so that future generations will also have their own personal connection with this place that is so important to Estonia," said Akzo Nobel Baltics board chairman Elena Past.
 
A 15-member Summer Youth Brigade will work at the Song Festival Grounds in the period 26.06 - 07.07.2023. The cooperation partner of the project is Akzo Nobel Baltics, which supplies the youth brigade with tools and Hammerite paint for the metal fence.