What to keep in mind when attending a major event? RAMMSTEIN!
Already this Wednesday, July 20, the flagship of German industrial rock, Rammstein, will perform at the Tallinna Lauluväljak (The Song Festival Grounds). As it is an exceptionally large event, visitors are asked to arrive plenty of time before the start and remember what they can and cannot bring to the event. 
  
TIME
Tallinn Song Festival Grounds will open its gates on July 20 at 17:00. Entrance is through the Mere, Mäe and Oru gates. N.B. Due to the large number of visitors, the check of person and their belongings may take time, so please arrive well in time.
 
ACCESS
Access to the concert is guaranteed by a ticket/wristband purchased in advance or at the on-site ticket office. Traffic and enterance map is added to the Facebook event under a seperate post. Please bring your identification document in case we need to identify you or your age.
 
PARKING
Due to traffic restrictions, we advise you to come without a car. Parking is very limited around the venue. Traffic map is added to the Facebook event under a seperate post.
 
PROHIBITED ITEMS
own food and drinks
bottles and cans
umbrella – it limits the view
photo and video technology
selfie stick, tablet and/or laptop
firearms, weapons and pyrotechnics
dangerous objects and substances
alcohol and drugs
pets
bicycles, roller skates and skateboards
motorcycle helmets, camping chairs or stools
excess baggage and items
 
HEALTH
Take good mood and health with you. We ask people showing any sickness symptoms to stay at home.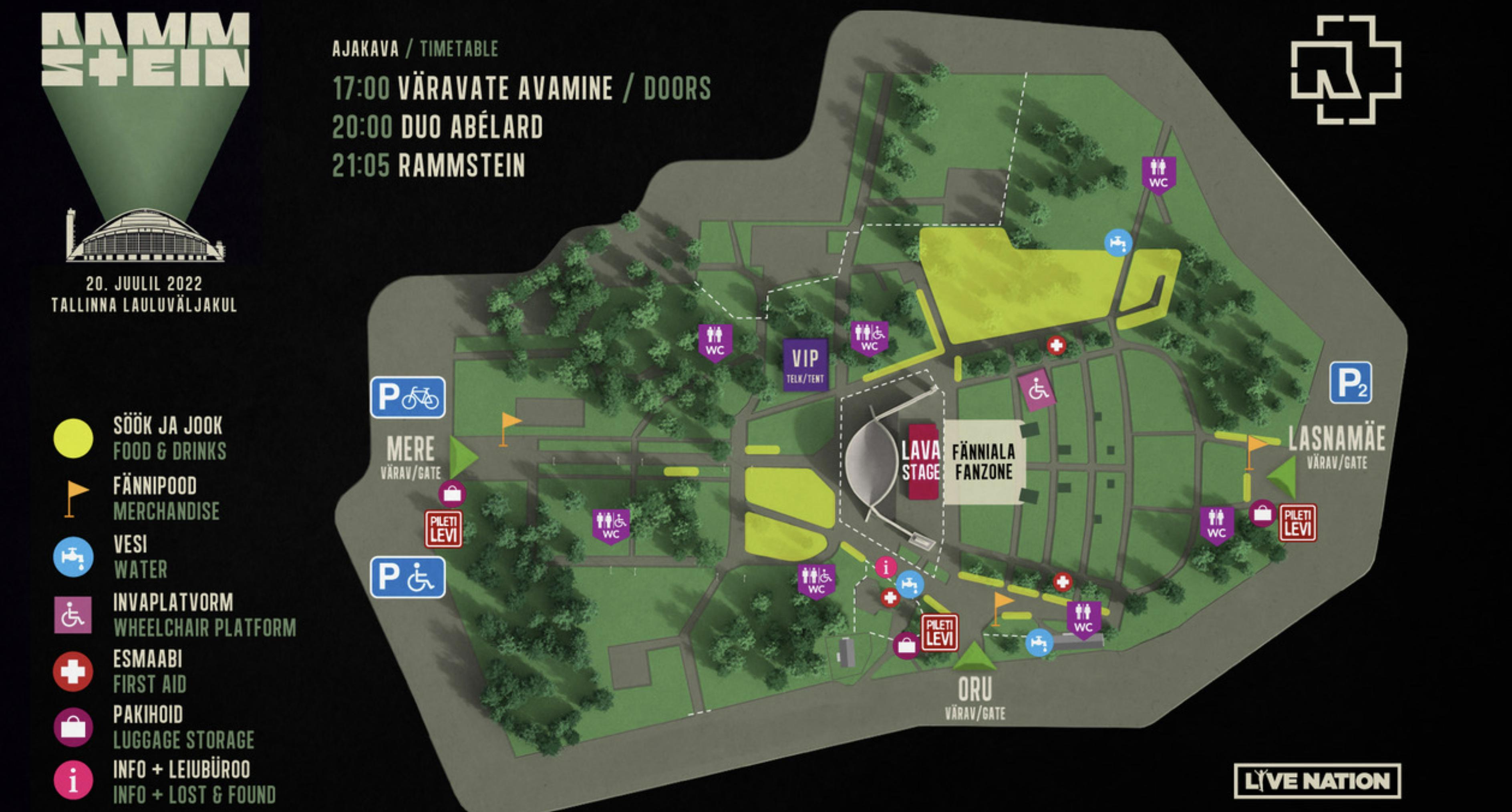 Parking around Tallinna Lauluväljak is complicated, so the visitors are advised to arrive without a car if possible. Bicycle parking is near the Mere gate.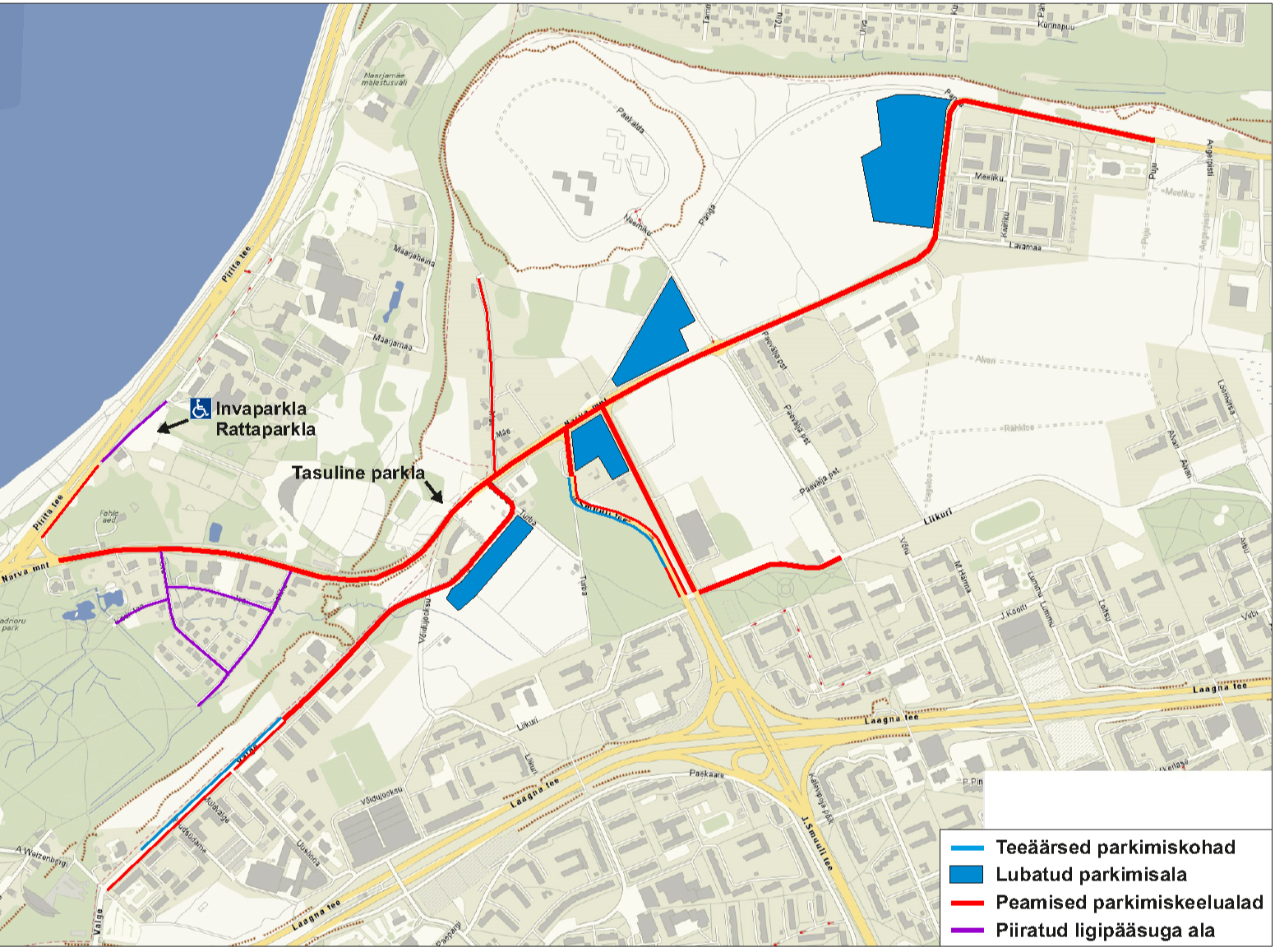 Flying drones is prohibited during the event. Information about aircraft restricted area is HERE. 
 
Concert schedule:
5 p.m.  gates
8 p.m.  DUO ABÉLARD
9.05 p.m.  RAMMSTEIN